Season Selects: The Royale
Posted March 14, 2023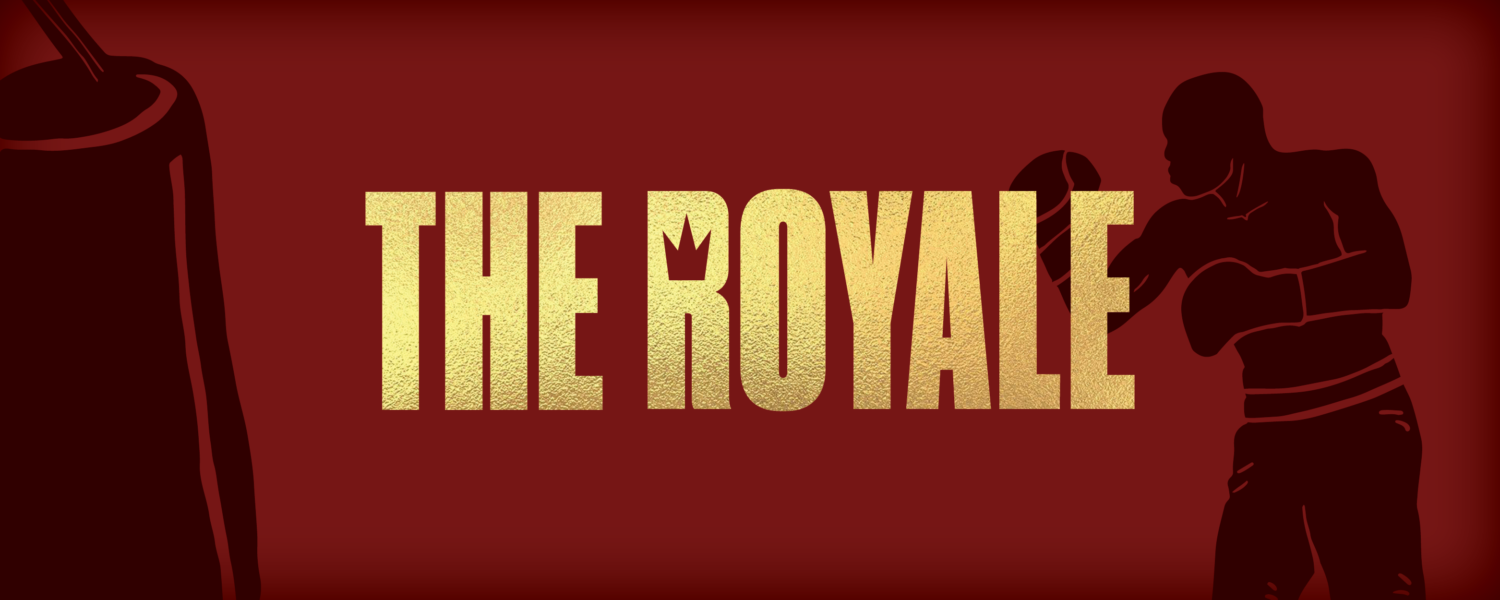 Considering which plays to see this season? Season Selects are here to help. Learn more about The Royale and why it's sure to be a knockout in our 2023 season.

The Royale
By Marco Ramirez
Directed by Tyrone Phillips
Fast Facts:
Playing: Touchstone Theatre | June 16 - September 27
Featuring: Jamal James as Jay "The Sport" Jackson, Dee Dee Batteast, Reginald A. Jackson & Brian Mani
Genre: Contemporary Drama/ Historical Fiction
Last Seen at APT: First Time!
Go If You Liked: The Brothers Size (2022), The Moors (2022), Our Country's Good (2018)

This is one of those plays that will have people talking; a production you simply will not want to miss. About the glory, and the doubt, and the very real danger that comes with blazing trails as a Black man in America. Like the sport at its center, it's a story suffused with grace. Theatrical and kinetic, like a boxing ballet, swept along by language that's beautiful, crisp and crystalline clear. And then there's the fighter himself. Irresistible. Brash. Confident. At least on the outside. A man at the very top of his craft, forced by society into the role of underdog. Not that he'll let that get in his way. Though there may be a price to be paid. A sports thriller that's so much more, based on the life of the great Jack Johnson.
Marco Ramirez's The Royale received its world premiere in Los Angeles in 2013, but the show's origin story began in Galveston, Texas, during the late 1800s, where a young man named John Arthur Johnson was growing into his greatness in sparring rings across the south.
Jack Johnson, or the "Galveston Giant," was the inspiration for The Royale, and for its hero Jay Jackson. The real-life Jack Johnson was one of nine children born to ex-slaves in Texas. He left home at 16 and eventually began boxing against longshoremen for a grand prize purse of $1.50. Moving on to bigger and more attention grabbing fights, Johnson won the heavyweight boxing championship for the first time in 1908, and carried that title until 1915, all the while facing off against a string of white champion challengers in their attempt to regain the title for the "great white hope." Johnson won "The Fight of the Century" against former champion James J. Jeffries on July 4, 1910, which caused celebration and riots across the country, and eventually led to the banning of the filmed fight and all other prizefight films until 1940.
Johnson was famous for his quick tongue and turn of phrase, once famously saying "I made a lot of mistakes out of the ring, but I never made any in it." And his personal life did indeed have its share of controversy. In 1912, Johnson was arrested for a violation of the Mann Act of 1910 when he crossed state lines with his white girlfriend. Johnson went on to flee to Canada and Europe upon his conviction, but eventually returned to serve his yearlong prison sentence. In 2018, Johnson received a posthumous presidential pardon after years of attempts by his family and the boxing community to clear his name.
Though The Royale is, in part, a play about boxing, it does not rely on the spectacle of the fight. The sparring is choreographed to match rhythm and tempo of the story – percussive and powerful. The humor is gritty and real, just like the story at the center, provoking us to reflect on the Herculean cost of dreams. Deeply theatrical and deeply intimate, we're thrilled for The Royale to join us on June 16.
Brenda DeVita Says

The artists we work with are some of the best in the world. And we're more and more looking to them to show us the way to the future of this classical theater, and point us towards stories that fit within our mission, but are fresh and relevant to these times. And Jamal James, who is an extraordinary actor, and who plays the lead in The Royale, recommended this play to us, and it absolutely fits all that criteria. It's a historical play about Jack Johnson, the first Black heavyweight champion boxer. And if you don't know about him, you're missing out. He's a fascinating figure. And this play brings light to his story, and the sacrifices he had to make to be the best. And the constant racism and real danger he faced while he was breaking through those blockades. The play itself is incredibly theatrical. It's in constant, fluid motion with the rhythm of the words and the movement, while offering this simple but extremely powerful story. And we're working with a director who'll be at APT for the first time, who has done a lot of amazing work in Chicago, Tyrone Phillips, who is really eager to tell this story in the Touchstone. It's one of those plays that we do here that people buzz about, and I highly recommend getting your tickets early.
Want to learn more?
There's a lot out there about the life of Jack Johnson, but we found these resources from Biography, Sports Illustrated and PBS interesting.