Season Selects: The Moors
Posted April 26, 2022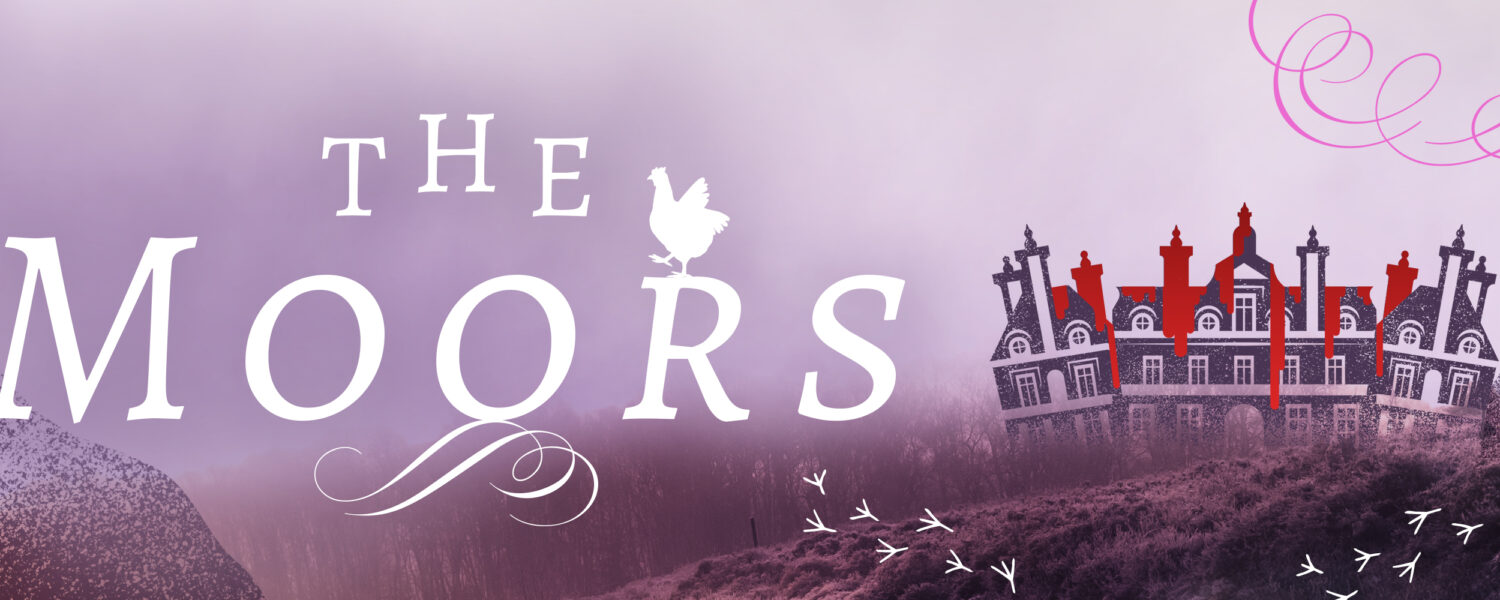 Choosing which plays to see in a season is always a tough decision. But we're here to help! This week, The Moors by Jen Silverman, directed by Keira Fromm!
The Moors
By Jen Silverman
Directed by Keira Fromm
Fast Facts
Playing: Touchstone Theatre | August 13 – October 9
Featuring: Tracy Michelle Arnold, Kelsey Brennan, Kayla Carter, Aurora Real de Asua, Jim DeVita & Colleen Madden.
Genre: All of them! (Especially Absurdist / Dark Comedy)
Go If You Liked: Travesties (2014), Eurydice (2016), Anything written by the Brontë sisters.
Last at APT: First Time!
About the Play
Every so often a new play arrives that we simply can't ignore. And oh my, The Moors. There's no genre big enough to contain it. A dark and glimmering jewel that explodes from the stage through a Brontëan cannon, at various times absurd, romantic, vicious and deadly. At times, all of them at once, delivering pitch-black comedy that is desperately beautiful and deliriously entertaining. And all that before you hear the major players (Tracy Michelle Arnold, Kelsey Brennan, Jim DeVita and Colleen Madden) and the roles they're playing (mysterious sisters, a mastiff and a moorhen). An irresistible confluence of the contemporary with the classical; a play that dares you to keep watching and pays off in theatrical gold. Fair warning: contains sexual themes and violence.
Honestly, we don't want to tell you too much about this one. But if you want to learn more, check out this interview with playwright Jen Silverman in American Theatre Magazine.
Artistic Director Brenda DeVita says:
(Laughing) Ohhh my god. I wish I knew where to start with this one. I'll start with this: when we read it during Winter Words, I was a huge fan of Jen Silverman's writing I was excited to share it. But honestly, I wasn't sure what the audience would think about it. And at the end, the Touchstone absolutely exploded in applause. That Q&A session could have gone all night; I was just in awe of all of it – the play, and the performances, and the audience's reaction, it was just exactly what you hope for - a great discussion about what they all just experienced. In writing this play, Jen Silverman seems to have plucked out the heart of almost every major genre – absurdism and black comedy and noir and musical and romance – and simmered them together with this Brontëan mélange of isolation and explosive sexual repression and family tension. And of course, set it in a remote manor in the middle of the moors where anything can happen. The result is completely unique and theatrical. And very hard to describe. It may not be for everyone, I'm going to be totally honest here. It's scary at times. And weird. And sexy. And bloody. Jim DeVita and Colleen Madden play a dog and a bird. Enough said. But if all of that sounds like it's up your alley, you won't leave disappointed.