The Road Back: All About the Tickets
Posted March 3, 2021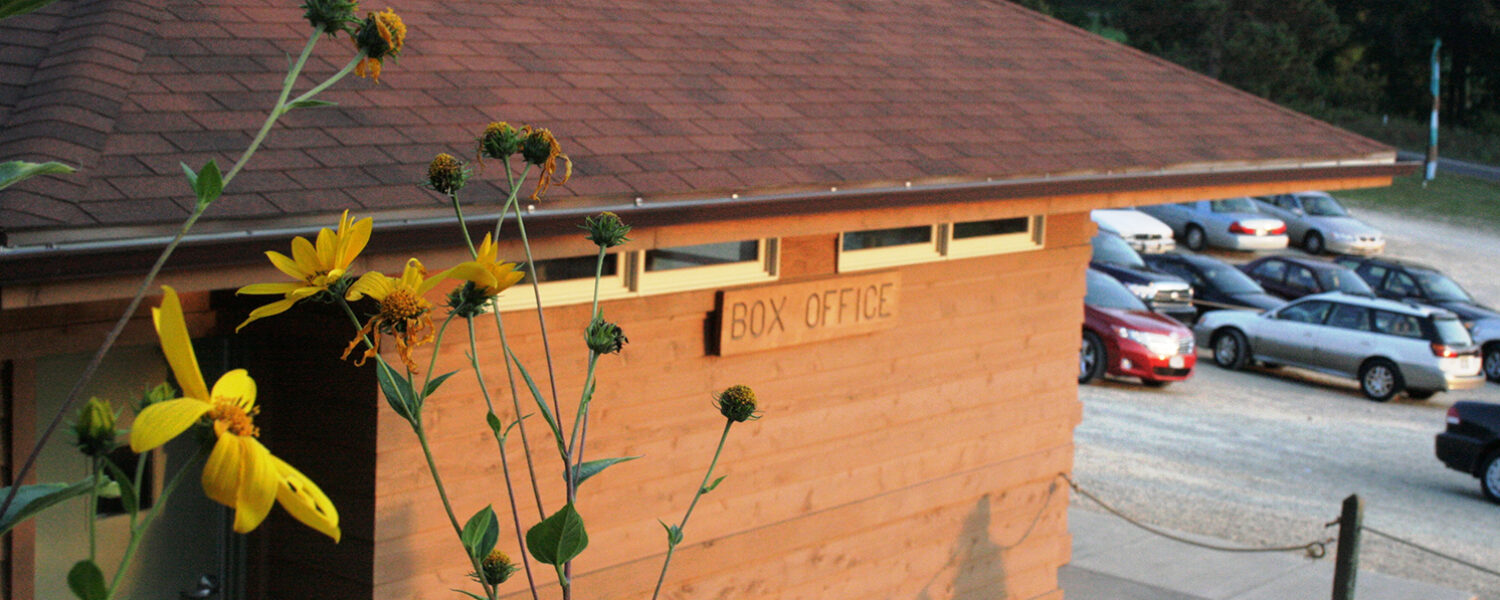 Tickets are a tricky biz this season, but as ever, our friendly Box Office Staff will be with you every step. Learn more about what we know, and don't know, in this week's "The Road Back"
Chapter 8: All About the Tickets
So, this is the week. In normal times, you may be texting your friends right now. Plotting your shows, maybe making reservations or planning picnics, and watching your mailbox for your Book of Summer to proclaim that the APT season is on its way. And, finally, waking up early to be at your computer, like runners at the gate, prepped and ready to get your tickets.
Instead, here we are.
While we may not be embarking on that annual feel-good play prep just yet, that time – with fingers crossed in perpetuity – is on its way. So it seems like a good time to brief you on how we are re-imagining our ticketing process this year. As is our mantra this season, keep in mind that some planning is still underway and all of this is subject to change. And with those now-familiar caveats, away we go.
Tickets for different plays will go on sale on different dates. As we've mentioned, we need to get the various unions with which we work to sign off on our safety plans, and that is done on a show-by-show basis. So each play, or pair of plays, will go on sale on a different date. We expect that date will be about four to six weeks before each opening, which is around the time rehearsals begin. Once a play is in rehearsal, it's a good indication that the show will indeed go on.
Discounts last all season. Because there won't be one big on-sale date this year, we figured what the heck – let's make our normal "pre-season" discounts last all summer. So, both our 25% discount and our Four Packs will be available through October, subject to availability. On the flip side, because of our abnormal schedule, we can't offer 40% off autumn shows on the Hill when you purchase summer tickets.
The exchange policy will be different this year. Exchanges will still be available for any reason up until 4 pm the day before your show. However, if you feel ill or "off" in any way, you'll be able to receive an exchange up to an hour before show time, either to a ticket to an "APT at Home" virtual play, or another performance, subject to availability. And once again (and not for the last time), if you feel under the weather, please take advantage of the exchange policy and we'll see you another day.
We'll offer electronic ticketing. To cut down on contact, we'll offer electronic ticketing this season. Once you order, you can download and print your tickets at home, or simply present the pdf on your phone at the theater. We'll still provide our regular tickets if you'd rather, either via mail or Will Call at the box office.
We'll ask that you be flexible about seat selection. Our ability to re-open is predicated on our ability to maintain social distance between parties. In order to smoothly accommodate this, we've implemented new functionality in our ticketing system. Instead of choosing specific seats, you will choose a preferred section and price level, and indicate the number of people in your party. The system then chooses the best and most efficient seating based on that criteria. If you have special accessibility requirements, we recommend you call the box office so we can accommodate. We know that everyone has their favorite seats, and we ask for your understanding this season if those seats aren't available to you. We hope that you will take joy from being back in our theaters, and know that those seats will be yours again in seasons to come.
Let's talk about ticket availability. We're going to level with you, folks. We're not sure what to expect in this area. And, since we will only be able to seat the theaters up to 25% capacity, including cast and crew, it could prove a bit tricky.
We know that many of our regular patrons will not feel comfortable coming back to APT in person, so even at 25% of capacity there could be enough tickets for everyone who wants to come in person. We hope that's the case. But based on some research, we anticipate that there could be more demand than supply for tickets.
With that in mind, we will be using a number of factors to determine the order of ticket ordering. If you are an APT donor, purchased tickets or Play Passes in 2020 or purchased tickets in each of the three consecutive years prior to last year, you will be placed in one of our priority ordering groups before tickets go on sale to the general public. Even so, especially with capacity in the Touchstone coming in at 30 to 35 tickets per performance, there may not be enough in-person tickets to go around.
Which brings us to an exciting reminder: a high-quality filmed version of each play will be available digitally for folks who aren't able to come to APT in person. We'll cover the details of this option in a future chapter of "The Road Back," but know that we expect them to be the next best thing to being here. Virtual bonus: No mosquitoes.
The Box Office will be ready to help. One thing that definitely won't be different is that our box office staff will be ready to answer your questions, and help you negotiate all the changes. You can count on them.
The bottom line is that we are committed to having as many people as possible experience APT this season, either in-person or virtually. We may need to adjust our process as we go, and we beg your patience, grace and support as we find our way through it.
Next week: Q&A Part Deux! You asked, we'll answer. We have several of your questions in our inbox, and we'll get to as many as we can next week. Email us at [email protected] if you'd like to add to the stack. Plus, we'll give you an update on how the safety plans are moving along.